The John Madden Scale Of Rating Women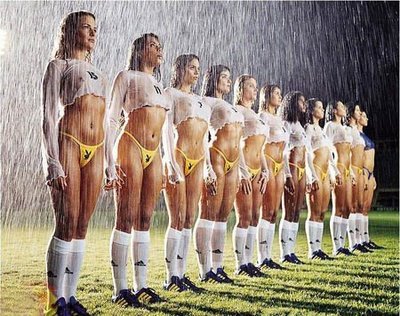 I want to write about the NFL, without having to include the word "injunction" or "decertification" and considering the only league news occurring until April 6th will be cat-fights between the players and owners, I figured this would be an appropriate time to lay out The John Madden Scale of Rating Women.
You love playing Madden. You love attempting to rate the women yourself or friends have been associating with, so this is the best of both worlds. Don't come around with the tired 1-10 scale when trying to describe the girl who looked like something you scraped out from under the refrigerator that your buddy was wining and dining the other night, advance to the Madden Scale.
You assign a rating from 12-99, similar to the players in Madden and offer up a player comparison, something like what follows. For my example, I will stick with the quarterback position but feel free to use any position that you see fit —
Franchise Player (95-99)
You pulled yourself a Peyton Manning or Aaron Rodgers. Throw yourself a party, forget telling your friends, tell the world. You should feel the pride Ted Thompson felt watching Rodgers lead the Packers to the Super Bowl, while Alex Smith was two hopping out routes in San Francisco, and Brett Favre was sending misguided dong shots in Minnesota.
Pro-Bowl (90-95)
So you got a Philip Rivers. You aren't throwing a party for yourself but have your buddies buy you a beer, you earned it. Are you ready to take the next step to the elite level? Only the next weekend will tell, but you are on the right track and in better position than the overwhelming of majority of guys out there.
Very Good, Not Great (85-90)
You get a pat on the back, maybe a high five or two for the Matt Schaub you brought back. Let's not get crazy and start acting like you are walking around with a Manning or Rodgers, Schaub puts up some nice stats but how many playoff games has he won?
Solid Starter (80-85)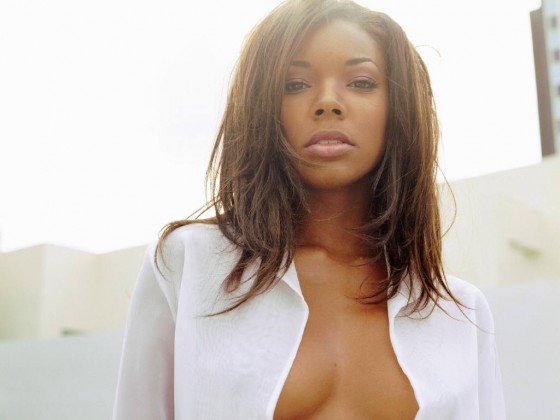 A respectable head nod towards you is in order. You have a Joe Flacco under center. Nobody is saying you have to draft or sign a quarterback any time soon but the questions are starting to swirl about whether you will ever take the next step.
Amazingly Average (75-80)
You aren't bragging about it, but you aren't catching too much heat for it either. Let's call this a Ryan Fitzpatrick…cue the angry nods from beaten down Buffalo Bills fans.
Needs Improvement (70-75)
Now we are treading into the area where you need some type of excuse, blame it on the alcohol, blame it on the lighting in the bar, blame on it trying to be a wingman. I think Chad Henne is a nice comparison in this area, as personnel people in Miami are trying to make excuses for passing on Matt Ryan and thinking Henne could be a franchise quarterback.
Help Wanted (60-70)
You aren't broadcasting this hook-up to the world, or really anybody for that matter. Of course somebody is going to find out at some point and I leave you with the following turd collection to choose from for your comparison: Rex Grossman, Charlie Whitehurst, Seneca Wallace…you get the idea.
What Happened Last Night (50-60)
For whatever reason you slummed it big time, we are talking like Tarvaris Jackson or Matt Moore big time. Unless you are prepared to be the victim of a Comedy Central like roast, you better pray your friends don't find out.
One For The Books (30-50)
A once in a lifetime mistake of epic proportions. Let's call this one a Derek Anderson, because you should be in about the same mental state as him in the following video if you are bringing back anybody in this range —
Inexplicable (12-30)
No justifications, no reasons…you are rolling with somebody who is Jake Delhomme five interception against Arizona in the playoffs bad, Rusty Smith on the Titans last year bad, JaMarcus Russell after a bender at McDonald's bad…it is time for you to start from scratch.