The Return of Pee-wee Herman: A Historical Time-Line
Like an awkward, gray-suited phoenix, Pee-wee Herman has risen from the ashes. Starting on January 12th , the Los Angeles based Club Nokia will run The Pee-wee Herman Show for a four weeks. It's hard to think that there's a generation that grew up without him, but it's even harder to describe the perplexing phenomenon he created. Pee-wee Herman was kind of like Alf, if Alf weren't a puppet that ate cats and also didn't suck as much. He became a comedy icon of the eighties, earning a permanent place in the pop-culture time capsule known as VH1 in between Gary Glitter and that retarded frog that makes ring tones. In honor of his return, we here at Gunaxin have crafted this comprehensive Pee-wee Herman time-line in loving tribute of America's favorite man-child.
Having used the Pee-wee character on stage for three years with his improv troupe, Paul Reubens tries out for Saturday Night Live but doesn't make the cast, ultimately losing out to Gilbert Gottfried. To avenge this tremendous oversight God vows to slay the show's funniest actors, a punishment that continues to this very day. Pee-wee later makes his big screen debut in Cheech and Chong's Next Movie. Despite being portrayed by the only actor who wasn't high at the time, this performance is arguably the most bizarre of the film (and most awesome).

1981 saw Pee-wee's first major stage show, The Pee-wee Herman Show. The show sells out The Roxy Theater for five years and reaches an even wider audience when HBO broadcasts a performance, giving teenagers something to do in between Richard Pryor stand-up specials and trying to watch soft-core pornography without waking up their parents.

The first of two major films is released. Pee-wee's Big Adventure features many of the same characters from the stage show while expanding the roster to include such fast favorites as the obese Francis Buxton and the phantom trucker Large Marge. Not only was the movie a financial success, it also rocketed Pee-wee to the top of the United States Novelty Dance Charts, a position he would maintain for six years before being dethroned by Urkel in 1991.

Riding the success of Big Adventure, Reuebens develops the children's television show Pee-wee's Playhouse. The show brings his previously established characters into a self-aware playhouse filled with robots, a genie, sentient furniture and dinosaurs, all with the goal of teaching kids… something, maybe. Despite sounding like a movie Stephen King and Steven Spielberg would write together after a weekend of heavy drinking and an Eraserhead marathon, Pee-wee's Playhouse becomes a Saturday morning mainstay for five years, helped in part by the gripping psychological journey that is its title sequence.

Capitalizing on the success of Pee-wee's Playhouse, Paramount Pictures releases Big Top Pee-wee. Sadly, it isn't met with the same success as its predecessor, due in part to its anti-elderly, pro-hot dog tree agenda.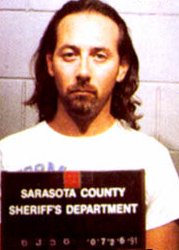 Pee-wee-mania comes to a halt when Reubens is arrested for indecent exposure in a Florida adult theater, bringing the character of Pee-wee Herman into question while giving lazy late-night talk show writers easy jokes until the end of days. As Pee-wee's Playhouse is pulled from syndication Reuben's peers are quick to show their support, chief among them being pudding peddler and fellow smut enthusiast Bill Cosby. After a few more appearances the character of Pee-wee is retired as Reubens pulls himself out of the public eye, refusing interviews (in character or otherwise) for several years. Within the Pee-wee fandom this is equatable to the Watergate scandal or learning that Hulk Hogan didn't really body-slam Andre the Giant at WrestleMania III.
With Pee-wee on the back burner Reubens takes up several small roles in film and television during this period. Among them were cameos in Murphy Brown, voicing Lock in Nightmare Before Christmas and taking up the mantle of "evil cowboy rapist" in South of Heaven, West of Hell. Most people would avoid portraying a sexual deviant after the mainstream media spent the better part of a decade making them out to actually be a sexual deviant, but then again most people don't own a talking chair.

In 2006 Paramount Films greenlights Pee-Wee's Playhouse: The Movie. But because Hollywood can never have too great of a year, Son of the Mask is unleashed on an innocent public to balance things out. The Pee-wee character returns in force, returning to the stage while continuing to battle Reubens on the astral-plane for control of his body.