The Rock Returns, Somehow Makes Wrestling Relevant Again
Let's make a couple things clear right off the bat.
I haven't watched wrestling in quite some time. When I did, it was the "glory days" of The Rock, Stone Cold Steve Austin and a cast of characters that hasn't been seen in the industry in quite some time. I went through my wrestling phase in grade school when cable seemed like a luxury I'd never experience.
Thankfully, there was wrestling on Saturday mornings featuring The Wolf Pack and The Undertaker trying to kidnap the McMahon family. Totally ridiculous and totally mesmerizing.
The plots were absurd, the matches even more so, but there was an element of entertainment that hasn't been seen since such wrestlers such as The Rock have moved on to other things.
Monday, The Rock made a surprise appearance on the WWE… or uh, RAW, or uh…what used to be the WWF, or whatever the hell it is called currently. Somehow, wrestling has made an even bigger mockery of itself (didn't think that was possible) in recent years and has become a spectacle that is tough to buy into – even if you call yourself a fan.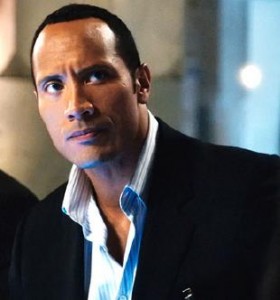 With the announcement from The Rock himself that he is returning to the ring after seven years off, somehow, wrestling has become relevant again.
I found out about the news just like most every other person found out – social media. Suddenly my Twitter feed was blowing up with people calling other people a "jabroni" as well as people freaking out asking if I knew what The Rock was cooking. Had I stepped back in time? Was my pizza that night laced with something a bit more potent?
No, it was indeed true.
At age 38, The Rock has come back to the ring despite what has been a moderately successful movie career. The Tooth Fairy was one he'd likely like to put behind him, but his role in Be Cool was a pretty funny one and he has a role in the latest movie from the Fast and the Furious series, Fast Five. Not the most impressive of roles, but he has at least found constant work and must be making a decent penny off of it.
Now it's back to the ring where we imagine he is being paid a hefty sum for his services.
To see The Rock back in well, Rock form, check out the lengthy 20ish minute clip to see what The People's Champ has to say about his return. Also, if you're big on Twitter, you can follow him @TheRock.
Here's Part 1…
… and, of course, Part 2.