The "Secret" Digg Algorithm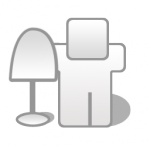 In startling news, Digg has produced a video which describes the algorithm used to promote stories to the front page. This type of transparency is really quite helpful.
Obviously we are going to have to pray that our stuff is legit so Hammer can't bury this.
New Gunaxin Guaranteed Front Page Article ideas:
Top 10 Hammer Songs
Top 10 Hammer Commercials
Top 10 Hammer Cameo Television Appearences
Top 10 Athletes who hung with Hammer
Top 10 Photos of people in Hammer Pants
Seriously though, buy the man's CD, he obviously needs the money.