The UEFA Champions League is Back!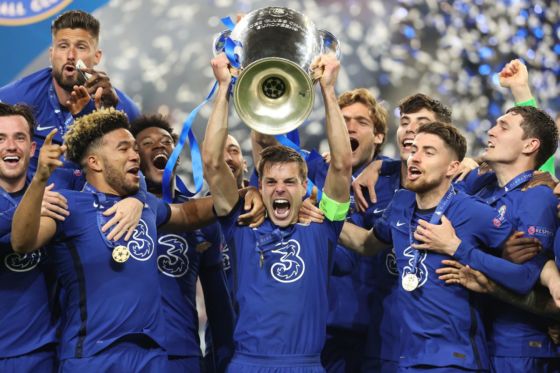 Do you like watching the biggest teams and greatest stars in sports battle it out to determine who is the best? If you do (of course you do!), you will want to start watching the UEFA Champions League. This competition is European Soccer's answer to the NCAA Tournament – a massive competition between the winners (and at-large selections) from each European national league to determine the continental champion. Whether you're a soccer die-hard or just a fan of sports in general, you don't want to miss this.
Just like March Madness, this tournament features heavyweights (English Premier League champions Manchester City, international powerhouse Bayern Munich) squaring off against mid-majors and Cinderella stories like this year's Sheriff Tiraspol – champion of the tiny and unheralded Moldovan national league. The tournament begins with 32 teams in 8 groups of 4. Each team plays the other teams in its group home and away. The top 2 teams in each group advance to the knockout round. Knockout round teams face off against an opponent over 2 matches, with the overall winner advancing. The final 2 teams play a single match final to determine the champion.
Plenty of stars from the U.S. National team will be in this tournament, playing for their European clubs. U.S. superstar Christian Pulisic will try to help Chelsea repeat as Champions League winners. Defender Sergino Dest will feature for legendary Spanish club Barcelona as they try for success without longtime talisman Lionel Messi. Similarly, midfielder Weston McKennie will take on increased responsibility in Italian superclub Juventus in the wake of Cristiano Ronaldo's departure.
In addition to these Americans, the Champions League will feature some of the world's best (and most well-known and well-paid) soccer stars. After spending his entire career with Barcelona, Lionel Messi has joined French giant Paris Saint Germain (PSG), where he is reunited with former Barcelona teammate Neymar and French phenom Kylian Mbappe. Perhaps the most formidable forward line ever assembled, this trio will try to help PSG win their first Champions League title. Meanwhile, Cristiano Ronaldo has left Juventus to rejoin his old club Manchester United. United are riding high after a few rough years, and are a real threat to win it all in the Champions league, especially with Ronaldo's prolific goal scoring.
The group stage started on September 14th. Teams will play their 6 group stage matches from September through December. There will be plenty of great matches in this stage, with a clash between Barcelona and Bayern Munich on the very first day providing an early taste of the action to come. After the group stage is complete, the 16 remaining teams will contest the knockout rounds from February through May 2022. The last two teams standing will meet on May 28th in Saint Petersburg, Russia to play the final. Champions League matches can be watched on CBS and streamed on Paramount+.