These Are Toys? Todd McFarlane is Messed Up!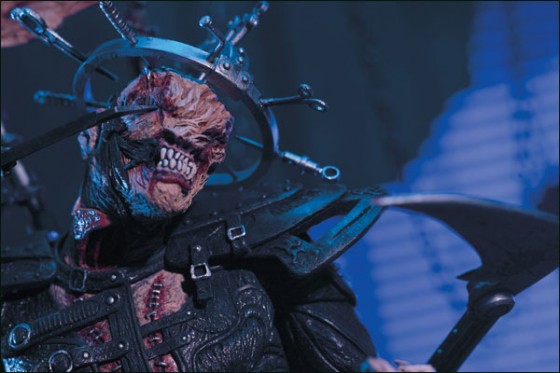 Starting his illustrious career all the way back in 1984, Todd McFarlane began illustrating comics for Epic and DC eventually making the switch to Marvel (Hulk, Spider-Man) and then on to his co-created company, Image in 1992 finally creating his masterpiece, Spawn. Illustrations aside (though he became immensely popular with both the Web-slinger and Spawn), McFarlane branched out into sculpting, model making, and toy creation. This company was later dubbed McFarlane Toys and produced everything from Movie Memorabilia to Sports Heroes and has run successfully since the late nineties.
During the company's massive output of toys and collectibles, McFarlane produced several incredibly detailed and grotesquely lifelike Horror toys based on author/film maker Clive Barker's artwork and design. If you are unaware of just who Clive Barker is, he created such horror classics as Hellraiser, Nightbreed, and Rawhead Rex. That ought to tell you something. In addition, he is scripting a film based on many of these toys he created for McFarlane from the Tortured Souls line. The following pictures are all found on Spawn.com. If you are easily offended or quick to queasiness, you have been warned most of these images are brutal and gruesome. Enjoy! Oh, and if you're a collector of the bizarre (I have a few of these myself) many can be found on eBay for very reasonable prices.