30 Star Wars De-Motivational Posters
I'm a huge Star Wars fan. May as well let the cat out of the bag now… just in case you didn't already know. Anyway, I have been ever since I saw the original 'A New Hope' at the drive-in when I was 5. Yes, I do remember that. Fondly, even. So there. No a-days Star Wars has become a cultural phenomenon, and with good reason: it single-handedly changed the way filmmakers create Sci-Fi films. And even beyond that (despite its few missteps and egregious acts of inanity) it has remained a favorite of folks of all ages.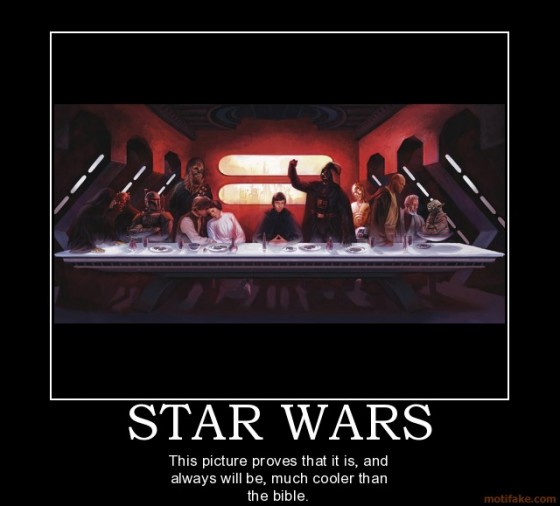 Basically, who gives a shit, right? Let's take a look at thirty ridiculous and, at the same time, awesome 'De-Motivational Posters', what do ya say? Oh, and just to be clear, I claim NO responsibility for any of these and chose not to vigorously search out creators since they are ALL OVER the net, most times with different attributions. Okay, enough chatter… Laugh NOW!