Tim Tebow Needs a Red State Team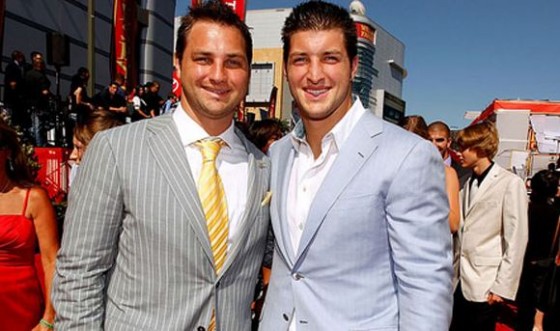 Maybe we should just finally go ahead an admit that Tim Tebow has more to do with politics than anything to do with football. Now that Florida voted for Obama in 2012, the Jacksonville Jaguars have said they do not want to deal with Tim Tebow in any form.
Despite success, Tebow was traded out of Denver. Denver voted for Obama in 2008 and 2012. Obama experienced the same success in New York which also voted for Obama in 2008 and 2012. Tebow may want a change of scenery and to change the political slant of the people around him. Let's examine the 2012 red state possibilities for Tim Tebow.
Arizona Cardinals
This makes the most sense for Tebow. Kevin Kolb has not worked out. John Skelton is nothing more than a career backup. Arizona would seem to need both a coach and a quarterback. The added bonus is that the fan base may care more about politics than they do about winning. Arizona has made it to exactly one Super Bowl. This would be opposed to Arizona laws, which repeatedly make trips to the Supreme Court. Arizona is used to a losing team as well as praying for miracles. It makes too so much sense for Tebow to line up under center for the Cardinals that it's almost a lock that it will never happen.
Atlanta Falcons
The Atlanta Falcons have Matt Ryan and seem poised to make their first real run at Super Bowl since the late 1990s. There would seem to be absolutely no reason for the Falcons to tinker with the quarterback position. Unless you remember this is in fact the Atlanta Falcons. After the 'Dirty Birds' went to their last Super Bowl, the franchise fell hard, leading to the selection of Michael Vick. They lost Vick to an unfortunate stint in prison. After that, Coach Bobby Petrino left for the riches and hot young southern girls in Arkansas. Tebow would make the perfect monkey wrench to throw into a working machine.
Carolina Panthers
Make no mistake on this one, Tim Tebow would be a bull going straight through  a mental China shop. If you thought Mark Sanchez self-destructed at the thought of Tebow getting snaps, go ahead and make Tebow a Prince in Cam's little kingdom. It was only a commercial, but it did not seem like Cam Newton could handle the thought of a nine-year-old becoming "his momma's favorite player."
The temptation is to bring in someone to challenge Cam and push him to greater heights. However, the suspicion is that Newton would end up being Vince Young quicker than Vince Young became Vince Young. If you are going to insert Tebow as a backup, then you would need a quarterback mentally strong enough to handle it. Cam Newton is not that quarterback.
Dallas Cowboys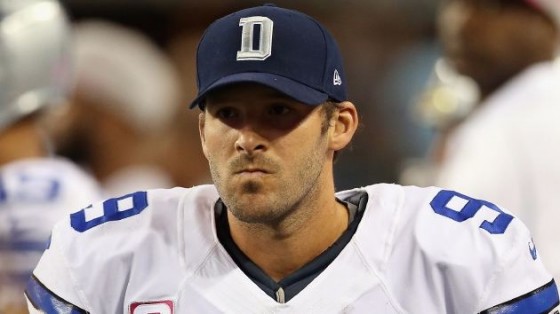 Does it make any sense for Tim Tebow to be with the Dallas Cowboys? No. That is what honestly makes the thought so perfect. You have an ownership that is more than willing to bring in anyone and subsequently destroy their career. You have a city which absolutely thrives on controversy. You have a coaching staff which honestly believes that they are "inventive." What could possibly go wrong except? Everything. What could possibly go right? Nothing. Dallas should trade for or sign Tebow at the first possible opportunity.
Houston Texans
If the Houston Texans had any interest at all in making flashy or attention-getting moves, they would have drafted Vince Young or Reggie Bush when they had the chance. Instead, they took Mario Williams and made a statement about building a football team. Matt Schaub looked like the answer at quarterback through 75% of the 2012 season. Beyond that, he looked rather pedestrian. The Texans are looking to classically build a football team and that type of logic would not lend itself to Tebow playing quarterback. Tebow also doesn't seem willing to permanently give up on playing quarterback. Therefore, the Texans look like a worse option than the Jets.
Indianapolis Colts
Indianapolis is not going to take on any more drama. The Colts didn't even want a situation in which one the of the great quarterbacks of all time would be tutoring Andrew Luck. The Colts don't want any drama or controversy not directly relating to the tweeting power of owner Jim Irsay. Besides, if Tebow was in their plans, they could have acquired him last season. Interestingly enough, it probably would have worked out as a trade if Peyton Manning had an inkling that would end up in Denver. This is simply not going to happen.
Kansas City Chiefs
With Andy Reid coming in, Kansas City is an intriguing possibility with seemingly nothing to lose. Brady Quinn is about the only person whom Tim Tebow has beaten out in a quarterback competition. Reid is known for being unconventional as well as having a preference for quarterbacks who run. Reid has also said that he would be responsible for the play-calling duties. With Jamaal Charles in place as a premier back, the run-option might be a good fit for the Chiefs. There isn't a great chance it will happen, but it does seem like a possibility with a little logic going for it.
New Orleans Saints
Do not instantly discount the Saints. Sean Payton is as close as the NFL is going to get to a coach with tenure. Drew Brees has absolutely no fear of Tim Tebow taking over his job. The Saints are also in dire need of a 'good guy' makeover. Moreover, they had a very good relationship with another Heisman Trophy-winning ex-Gator, Danny Wuerffel. The Saints are in the South and there would be a lot of good opportunities for Tebow to connect with the community. In addition, Brees is getting to that mid to late career stage and Tebow may accept being an heir apparent.
St. Louis Rams
If the Rams were looking to make any kind of move at quarterback, they could have gone with Robert Griffin III when they gave the keys to the kingdom to Jeff Fisher. Fisher got good production out of both Steve McNair and Vince Young. It would have made some sense and Bradford is a decent trade chip. Tebow is not a good fit in the St. Louis offense as it is presently constituted. The Rams also improved last season and appear to be on the correct track. Therefore, the idea of the Tebow in the blue and gold is just that. It's an idea.
Tennessee Titans
Have you ever been to Nashville? Music City not only wants a quarterback who can play, they want a person they can ultimately identify with. Steve McNair was from Mississippi. Vince Young is from Texas. Peyton was a Volunteer. Football in the state of Tennessee is not just a state. It's a family. Titans fans aren't going  to fully embrace Matt Hasselbeck or Jake Locker, but they might embrace Tim Tebow with a losing season. It seems like an open competition anyway. In an environment which still talks about the Music City Miracle, Tebow could be the best solution.