Time Warriors : Special Ops vs. Pirates
Post Sponsored by NuBlu; All opinions expressed are our own.
Have you ever wondered if you and your buddies could team up to take down a band of notorious pirates? Michael Janke has, and unlike your band of brothers, he is a former Navy SEAL who rolls with special operations veterans.
That is the basic concept behind his new series, Time Warriors. In the first five-episode season, he leads an elite team of seven special operations veterans who use modern tactics to determine if they could have defeated Blackbeard the Pirate in 1718. Our bet is on those heroes pictured above.
We recently spoke with Janke, and we just had to ask him the back-story for this epic new series.
Throughout our teams' careers in special operations, we constantly evaluated historical battles and even used tactics from Apache Indians, Spartans, and African war tribes. We also debated a lot how we would have approached a certain battle. Time Warriors is the ultimate experiment to get as close as we can to these answers.
Check out the teaser below :
Since Time Warriors is a show about taking elite warriors from the present and having them fight battles from the past, we wondered what choices Odin (Janke) would make if it worked the opposite way. If he had a Time Machine phone booth like Bill & Ted, and could snatch up warriors from throughout history to add to his team, who would he go recruit? Not surprisingly, this former Navy SEAL would go back in time and recruit the original SEALs, early Underwater Demolition Team (UDT) Frogmen from WWII.
He'd also add a dozen Apache Warriors and Genghis Khan (with sports equipment?) to his team. That sounds rather formidable to us.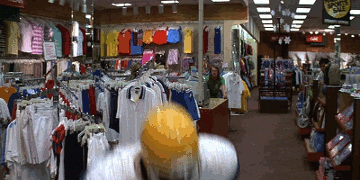 So what historical challenges are next on the agenda for Odin and his elite team? They're currently running a poll on their site to let the fans choose between Defending the Alamo, Assassinating Hitler, or taking on a Viking Horde. Odin told us fighting the Confederates is also high on his list. Attacking the Wolf's Lair to kill Hitler is our choice, but you can vote for yourself to choose the direction the show takes next.
Right now Time Warriors is a series of five videos, that collectively run less than 25 minutes. However the ultimate dream for Odin is to create hour-long episodes of each famous enemy or battle, with real role players shooting live simunition. We can definitely see that working, but for now you can only find Time Warriors on the web.
Time Warriors is the first series from NuBlu, who are looking to tell stories that take you to places you've never been before. Other than Time Warriors, NuBlu has also produced The Art of Primitive Living, Guns & Whiskey, and La Vagabonde. Odin told us, "I love Guns & Whiskey because it reaches a very visceral man-button around action movies and laughing about the Hollywood bullshit."
Watch Odin and his Special Ops team attempt to take down Blackbeard the Pirate in the first season of Time Warriors, now available on NuBlu.
Make sure to also visit the campaign landing page at #MenWhoBlog for more information about NuBlu TV and links to interviews with Mike conducted by other bloggers.