Top NFL Free Agents at Every Position (Defense)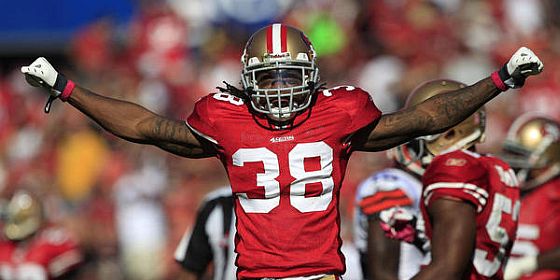 The NFL's continual offseason enters it most active period as of midnight tonight. At that time players are allowed to start negotiating with new teams in advance of Monday's free agent signing period. With some players already resigned, and more receiving the franchise tag the pool of players available has already begun to shrink. We've taken a look at the free agent list, and put together the best players at every position. We also take a guess at likely landing spots for each of them.
Defensive Tackle
Top Option: Jason Jones, Seattle Seahawks
Jones is a free agent for the second straight year, and coming off a mediocre year as a rotation player in Seattle. Even with those drawbacks, a team would be wise to give him starting DT money as an inside rusher who can disrupt an opposing offense. Desmond Bishop would have been the top option here, but his recent off field issues will likely limit his market to the point where he winds up back in Tampa Bay.
2013 Team: Jacksonville Jaguars
Defensive End
Top Option: Michael Bennett, Tampa Bay Buccaneers
Clint Avril of the Lions is the bigger name, but Bennett is the better option at the defensive end position. First, he's capable of playing DT in the 4-3, which gives him impressive flexibility. Second, he's a better run stopper than Avril, who is more of a pass rush-only style End. Finally, Bennett should be cheaper, though not by much.
2013 Team: Seattle Seahawks
Outside Linebacker
Top Option: Paul Kruger, Baltimore Ravens
Kruger was the star of the Ravens playoff run, recording 4.5 sacks and a number of big plays for the eventual Super Bowl champs. That continued an excellent 2012 season for Kruger, a former 2nd round pick who had disappointed prior to last year. He's capable of playing outside in both the 3-4 and 4-3, which will increase his market appeal to teams. Baltimore seems resigned to see him go, but other teams in the AFC North seem sure to target him.
2013 Team: Cincinnati Bengals
Inside Linebacker
Top Option: Dannell Ellerbe, Baltimore Ravens
Baltimore could be in line to lose three of their starting backers, with Ellerbe and Kruger joining Lewis on their way out the door. Ellerbe would wind up as the biggest loss for the Ravens, as he outplayed his more famous teammate for most of the season, picking up 4.5 sacks in seven starts. A big playoff interception against the Patriots will probably add another $5m to his eventual payday from a team looking for an all-around middle linebacker.
2013 Team: Houston Texans
Safety
Top Option: Dashon Goldson, San Francisco 49ers
Goldson didn't get the franchise tag for the second straight year, which likely spells the end of his run for the 49ers. The two time Pro Bowler isn't the turnover machine fellow free agent Ed Reed is, but he's a big hitter and excellent pass defender. Being a leader of one of the league's top defenses over the last two years will only help his reputation and could result in a significant payday.
2013 Team: Philadelphia Eagles
Cornerback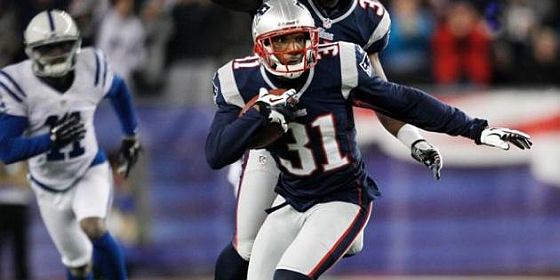 Top Option: Aqib Talib, New England Patriots
Talib comes with a whole host of red flags, but was an angel in more ways than one once he joined the Patriots midseason. There has never been a question about his skills, but his off field troubles have already forced him to sit out games, and he would be facing a full season suspension if any more problems crop up. That said, he was the cornerback that the Patriots have tried unsuccessfully to find for years, and we're guessing that he stays put.
2013 Team: New England Patriots