Top NFL Free Agents at Every Position (Offense)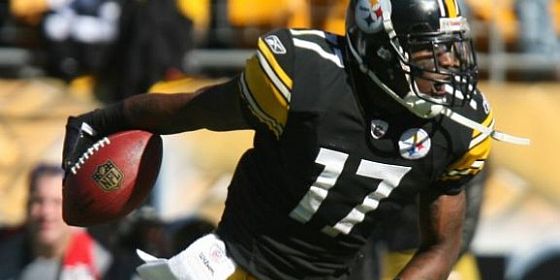 The NFL's continual offseason enters it most active period as of midnight tonight. At that time players are allowed to start negotiating with new teams in advance of Monday's free agent signing period. With some players, like Joe Flacco, already resigned, and more receiving the franchise tag the pool of players available has already begun to shrink. We've taken a look at the free agent list, and put together the best players at every position. We also take a guess at likely landing spots for each of them.
Quarterback
Top Option: Rex Grossman, Washington Redskins

The pool of players at QB is incredibly thin this year, now that Flacco and Matt Morre are off the market. That includes the draft, where there are few viable options in the first round, and none that inspire confidence. Teams signing a free agent quarterback this season are hoping to find a stopgap option rather than a long-term option, and nothing says stopgap quite like Rex Grossman. Grossman struggled under center for the 2011 Redskins before losing his job to Robert Griffin III last season. He's not going to win you a lot of games (Grossman's only helmed a winning team once in ten season), and tossed 24 INTs in his last 16 starts. All those drawbacks aside, he's a solid option for a team worried about their young QB or looking for a backup to an aging veteran.
2013 Team: Jacksonville Jaguars

Running Back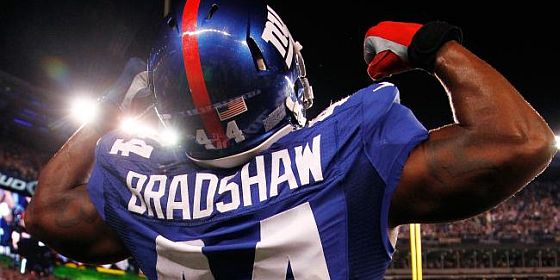 Top Option: Ahmad Bradshaw, New York Giants
There are better players on the market, in Reggie Bush and Stephen Jackson, but Bradshaw deserves to be the top free agent option. At age 26, he's the only one of the three that is like to be able to carry the full load for a team for the length of a contract, and, when healthy, has been one of the NFL's best. Playing for a contending Giants team he averaged an impressive 4.8 yards/attempt, and has shown breakaway speed at the second level. With less than 1000 carries under his belt, Bradshaw still has a lot of tread of the tires for a player his age.
2013 Team: New York Jets
Fullback
Top Option: Jerome Felson, Minnesota Vikings
Felton enters free agency with some serious credentials for a blocking back, having been the lead blocker for Adrian Peterson's big 2012 season. A 2012 Pro Bowler, Felton hits free agency at age 27 looking for a big paycheck. A team like Cleveland, looking for protect Trent Richardson, is likely the top suitor for the bruising back.
2013 Team: Cleveland Browns
Tight End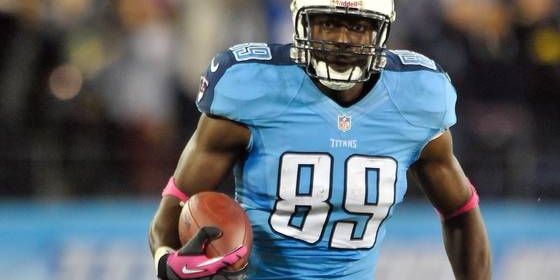 Top Option: Jared Cook, Tennessee Titans
We aren't making Tony Gonzalez or Dennis Pitta the top options here, as we expect both to stay put in 2013. With them out of the picture Cook emerges as the best option for teams looking for a passing threat at the tight end position. He's struggled over his first four years in the league, failing to break 800 yards in a season thanks to a collection of mediocre QBs under center. Even without the big numbers, his natural skills off the line have given him serious buzz this offseason, and he could benefit from a bidding war for his services.
2013 Team: Chicago Bears
Wide Receiver
Top Options: Mike Wallace, Pittsburgh Steelers
                   Wes Welker, New England Patriots
We're cheating here, mostly because the two players bring such different skill set to the table. Wallace is a downfield threat who can open up the underneath routes for slot receivers and tight ends while Welker is a reliable slot receiver who opens up the deep threats for the speedier guys. A team with a bad receiving corp would do well to bring in both players, but the price tag will likely be prohibitive.
2013 Team: Wallace: Cleveland Browns
2013 Team: Welker: Minnesota Vikings
Tackle
Top Option: Jake Long, Miami Dolphins
This is a surprisingly strong class at Tackle, with three 20-somethings (Long, Andre Smith and Sebastian Vollmer) topping the group. All three have question marks (injuries for Vollmer and Long, attitude for Smith) but have proven to be dependable anchors on the offensive line. Of the three, we are going with the four-time Pro Bowler Long, who needs to show teams that he is fully recovered from his torn triceps, but should earn a big payday as a free agent.
2013 Team: Arizona Cardinals
Guard
Top Options: Andy Levitre, Buffalo Bills
The fact that Levitre is even hitting the market is a major suprise, as most expected the Bills to give him a franchise tag. Levitre hasn't missed a start in his four-year career, and can provide a road grading force on the interior of the offensive line for his new team. He's been a major part of the Bills rushing success over the last two seasons, and will be a big upgrade to whoever signs him
2013 Team: Indianapolis Colts
Center
Top Option: Todd McClure, Atlanta Falcons
McClure is up there in years, at 36, and has a dozen NFL seasons already under his belt. He's been healthy all those years though, missing only four starts after earning the starting job in Atlanta in 2000. He's not going to earn a big payday, but a team could bring him in to mentor a young offensive line or he could wind up with a contender on a one year deal.
2013 Team: Baltimore Ravens