Totally Awesome Security Fails
From awesome security additions to pure security fails, here is a collection of people that should never pursue a career in anything that includes looking after anything valuable. In fact, in their "about me" section on their social networking site they need to writing something along the lines of: "protecting things isn't my strong point." Let's pray that none of them have kids that's all we can say. Hilarious to look at however.
Redneck home security fails are becoming more and more popular. We guess after a few beers you may have an amazing idea for a new ghetto home security, but the chances are the wife won't agree and you will probably wake up to find she has taken your kids to go and live with her parents for a while.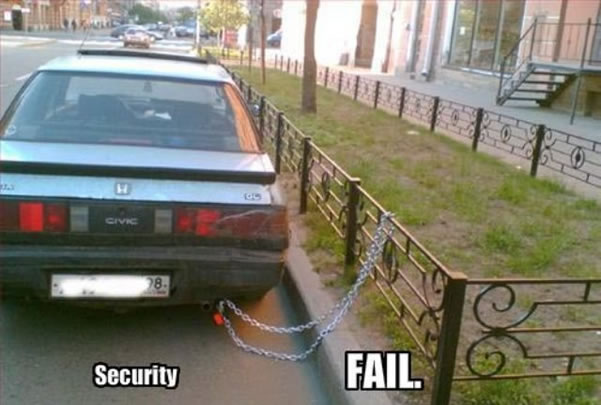 Yeah, we know. Even though some of them were pure fails, a small portion of them make you wonder what people were thinking of to come up with the concepts. To that 10%: You would definitely be fun to hang around when drunk.