A Tribute to the Tasmanian Devil
The Tasmanian Devil, whose real name is Taz, is one of the most popular Looney Toons characters not named Bugs Bunny. There's not much to him other than complete craziness. He spins around like a tornado and speaks gibberish. You can read more about Taz on the Looney Tunes Wiki, and don't forget to join his Facebook page!
Introduction to Taz
The Real Tasmanian Devil
Taz Dialogue
Taz Costumes
Tasmanian Devil Animated Gifs
How to Draw the Tasmanian Devil
From dragoart.com.
Tasmanian Devil Cakes
Tasmanian Devil Stuff
There are more Tasmanian Devil items for sale than we can possibly list, but here are some of the best; one from each of Amazon's categories. But first, the most expensive thing you'll find:
10K Taz Tasmanian Devil Diamond Pendant
Regular Price: $21,599.00
New Price: $4,995.00
Automotive
Taz Attitude Steering Wheel Cover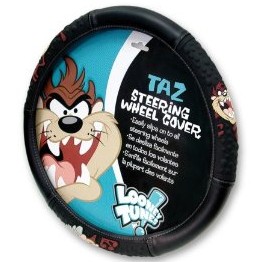 Baby
Baby Looney Tunes Musical Mobile

Clothing and Apparel
T-Shirts

Looney Tunes Taz Face Baseball Cap

Electronics
Skinit Protective Skin (Fits Latest Generic 10)

Grocery and Food
Taz Gumball Dispenser
Health and Personal Care (not sure why)
Chia Taz Collectable

Home and Garden
Taz Crazy Cookie Jar

Looney Tunes TAZ Camouflage – Bedskirt / Dust Ruffles – Twin Bed

Jewelry
TAZ Charm Dangle Earrings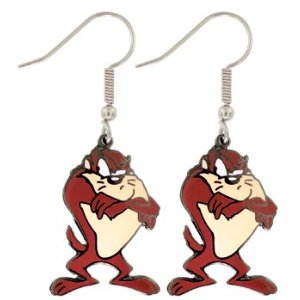 Music
Looney Tunes Piano Library: Taz's Terrific Songs

Sports and Outdoors
Looney Tunes Deluxe Gof Bag Taz Devil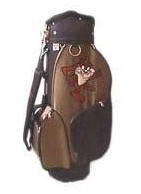 Toys and Games
Aurora Plush 12 inches Taz Lonney Tunes

Video Games
Taz Video Games
Watches
Looney Tunes Taz Watch – Tasmanian Devil wristwatch with brown leather band

Taz Tats
Taz Wallpaper