Valentine's Day Rock Songs with Love in the Name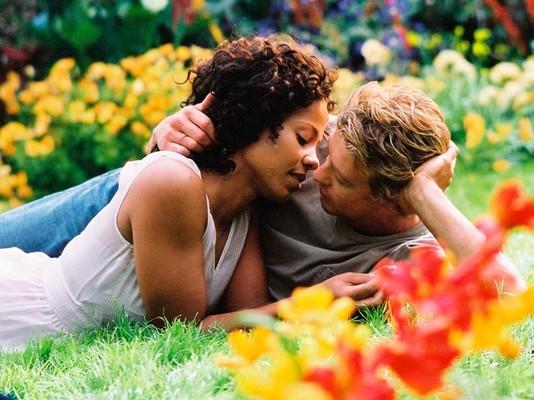 Aren't love songs just the most beautiful things ever? All sappy and saccharine and overflowing with gooey sweetness… yeah, love songs. And that's precisely the problem. Most love songs are just plain awful and are typically crooned by bubble-gum losers who manage to eke out one hit and then fade away into obscurity. But then there are those that are truly, and without a doubt amazing love songs that people never forget and live on forever in the hearts and souls of everyone. Basically, they're just as sickeningly sugary, but just happen to have staying power. And in the case of these 12 (all of which are in no particular order), they happen to have 'LOVE' right in the title! Ah Valentine's Day… is there anything you can't do? Other than be a non-sequitur… but I digress…
12
Power of Love – Huey Lewis and the News
Sappiest lyrics:
The Power of Love is a curious thing
make one man weep, make another man sing
Change a hawk to a little white dove,
More than a feeling, that's the power of love
11
Love Me Do – The Beatles
Sappiest lyrics:
Love, love me do
you know I love you
I'll always be true
So please, love me do
10
I Can't Live Without Your Love – Nelson
Sappiest lyrics:
Here she comes, just like an angel
Seems like forever that she's been on my mind
But nothing has changed
She thinks I'm a waste of her time
9
Love Potion Number 9 – The Searchers
Sappiest lyrics:
I didn't know if was day or night
I started kissing everything in sight
But when I kissed that cop down on Thirty-Fourth and vine
He broke my little bottle of Love Potion Number 9
Sappiest lyrics:
Huggin' and a kissin',
dancin' and a lovin',
wearin' next to nothing
Cause it's hot as an oven
7
I Want to Know What Love is – Foreigner
Sappiest lyrics:
Now this mountain I must climb
Feels like a world upon my shoulders
And through the clouds I see love shine
It keeps me warm as life grows colder
6
Lost in Love – Air Supply
Sappiest lyrics:
(Now I'm) lost in love and I don't know much
Was I thinking aloud and I fell out of touch
But I'm back on my feet
and eager to be what you wanted
5
Love of a Lifetime – Firehouse
Sappiest lyrics:
I guess the time was right for us to say
We'd take our time and live our lives together day by day
We'll make a wish and send it on a prayer
We know our dreams can all come true with love that we can share
4
Hello I Love You – The Doors
Sappiest lyrics:
She's walking down the street
Blind to every eye she meets
DO you think you'll be the guy
To make the queen of the angels sigh?
Sappiest lyrics:
Love me tender,
love me true,
all my dreams fulfilled.
For my darlin' I love you,
and I always will.
2
Keep on Loving You – REO Speedwagon
Sappiest lyrics:
And I meant, every word I said
When I said that I love you
I meant that I love you forever
1
I Just Called to Say I Love You – Stevie Wonder
Sappiest lyric:
I just called to say I love you
I just called to say how much I care, I do
I just called to say I love you
And I mean it from the bottom of my heart