Vince Wilfork is a Snappy Dresser
Massive Patriots defensive tackle Vince Wilfork was spotted in the stands at Game 6 of the Western Conference Finals wearing some awesome casual duds.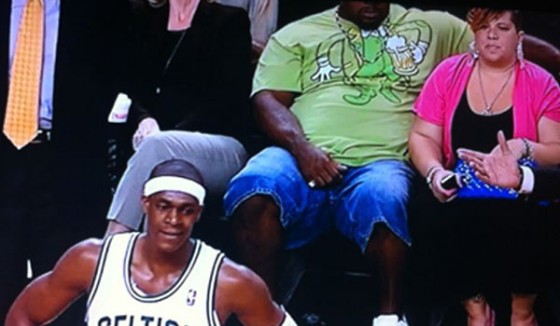 Not many guys can pull off the green Leprechaun shirt. I'm not sure Vince does, but I'm not going to tell him that.
[Via Busted Coverage]