We Raced in a Gran Turismo Pro-Am!
There are a few critical moments in my life that pushed me into being the petrolhead that I am today. Easily one of those top three moments came in 1997 when I loaded up the disc containing the first iteration of the now-legendary Gran Turismo series into my Sony Playstation. From the opening sequence I was hooked, and little did I know it would help form me into the car nut that I am today. So when our friends at Michelin called and gave me a chance to participate in the Pro-Am competition at the 2019 FIA Gran Turismo Championships World Tour in New York City, I was beside myself.
The #FIAGTC
For those unfamiliar with the series, it is a world championship eSports tournament held using the latest Gran Turismo Sport game. The event is produced by Gran Turismo development studio Polyphony Digital with backing from Sony and is even sanctioned by the French motorsport governing body FIA. Competitors from all over the world vie for a chance to participate in the live competitions. Events have taken place in Germany, Spain, Monaco, France, and right here in the United States. This leg of the event was in New York City and Michelin flew me up from D.C. the morning of the Pro-Am to participate.
The format of the event was simple, amateur guests were invited, primarily from the media and online gaming communities, to pair up with a PRO Gran Turismo driver and try to finish first. Like any seasoned motorsports driver, I'll have a string of excuses to explain my finishing position.
First Excuse : Several of the "AM" drivers were Pros. One is literally a famous professional race car driver; specifically a former F1, NASCAR, and Indy driver that goes by the name Juan Pablo Montoya! Two of the others, one who goes by "SuperGT" in the Gran Turismo community (born Steve Alvarez Brown) and another called Jordan Greet (creator of Gran Turismo site GTPlanet) are basically career Gran Turismo players. So I was starting in the fourth position from the get-go!
My pro was named Mark Pinnell aka "Tursimo-Lester", which has another meaning, and if you give it a second, I promise it will sink in. Mark is a Canadian GT pro and part of the Porsche manufacturer's team. Mark was a great guy, and very patient with an (actual) amateur like myself.
Pro-Am Practice
Which brings me to racing driver excuse number two! I had zero practice time ahead of the event. I do own a PlayStation, or I should say that I did own one. About a month ago, we had a flood in our basement and my PS didn't make it. Thus, I wasn't able to prep for the Circuit de Barcelona-Catalunya beyond watching YouTube videos and mapping out the circuit with a series of PowerPoint slides noting braking zones and apexes.
That's a real thing that happened.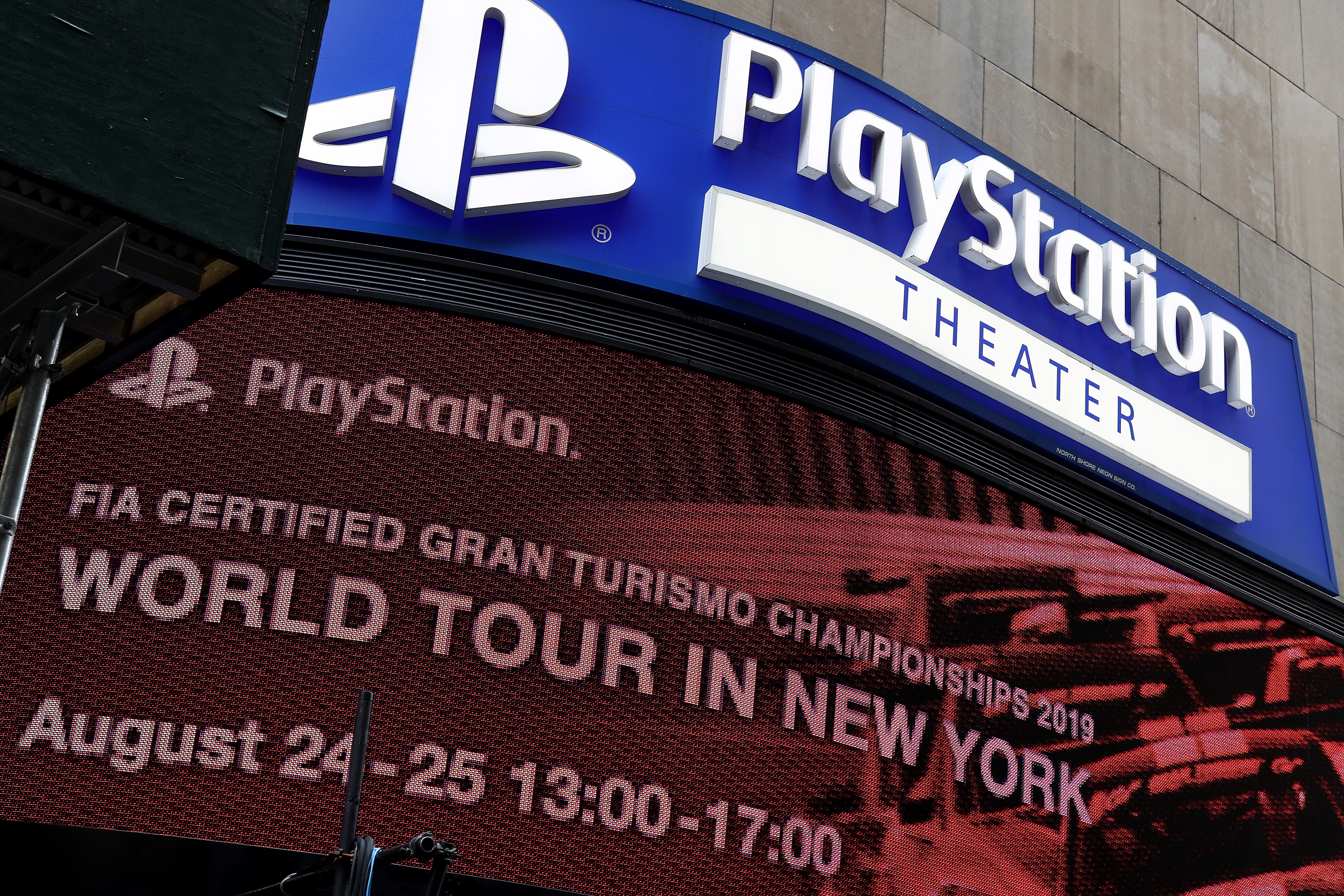 When I arrived at the PlayStation Theater in Times Square we were slated to have two practice sessions. I was on an 8am flight so I could make the first session, but that was canceled since the PRO drivers were running a bit over time.
And we now hit excuse number three, which could be like 2A if you're being technical since it's related to the last one. We missed our first practice session! Not a big deal for the so-called "AM's" who play all the time, but a game-changer for someone like me. A few of us found some hardware out in the hallway with a similar Thrustmaster wheel and pedal setup, but only one had the Barcelona circuit loaded. So thankfully I was able to put in a few laps before lunch.
After lunch it was time to get strapped into the real machines that the PRO drivers use, I even donned a headset to talk to Mark while out on track. We drew the Porsche 911 RSR (Gr.3 class) which is Pinnell's manufacturer car!
So, things were looking good, he said he's easily half a second to a second faster per-lap in that than the other options. Sadly, during practice the Porsche's tail-happy ways were a challenge for me to master. Excuse four, with rear wheel drive and over 500 horsepower (with a weight under 3000 pounds) the 911 RSR is a handful!
MICHELIN – Gran Turismo Partnership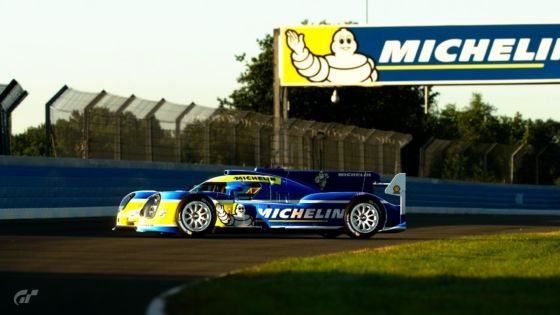 Practice came and went and we were treated to a special surprise announcement. PlayStation has selected Michelin as "official tire technology partner" for its Gran Turismo franchise! Under the multi-year agreement, Michelin becomes the "official tire supplier" of FIA Certified Gran Turismo Championships, with Michelin-branded tires featured in the game during its World Tour live event in NYC.
During the announcement, Kazunori Yamauchi, Gran Turismo founder, Producer and President of Polyphony Digital, noted that tire behavior is one of the most difficult things to simulate in a video game. Yamauchi was quoted during the press conference as saying
"With its passion for motorsports and solid engineering knowledge, having MICHELIN, the world's leading tire brand, come on board as an official tire supplier of The Championships and technical partner helps us continue our vision of bridging the gap between virtual and real racing."
Race Time
The time for excuses were over (actually not quite…) and it was race time. Unfortunately, my headset was malfunctioning and I couldn't reliably communicate with my PRO driver Pinnell. Boom, excuse five! That's right, the one thing that was supposed to help me through the event, my PRO driver, wasn't there. I could hear him occasionally, although it was very faint.
So I just went for it. We adjusted some settings, mercifully reigning in the RSR with a bit more traction control as I attempted to put together everything that I had learned and prove that age is just a number. I could beat these kids at their own game.
Which was not true. Whatsoever. I came in next to last.
The format required that both PRO and AM drivers complete at least four laps of a ten lap race around the circuit. One driver had to use hard tires, the other medium. Michelins of course. We went with medium for me, assuming others would as well, as the PRO drivers are more accustomed to the slipperier tires. That bit isn't part of an excuse, although it's interesting that we were the only team to choose the medium tires for the AM!
After the rolling start, I was a ball of nerves. I floored the 911 RSR down the long straight and careened into the first turn. I had heard from others that turn one in a Pro-Am is usually a bit of a show, and not in a good way. It typically results in several drivers landing out in the gravel trap.
I heeded my PRO driver's advice (which had thankfully been given earlier, since I couldn't hear him during the event) to stay to the inside right side of the hard right turn. That way I could hopefully bump my way through the pack without getting pushed off track. That was wildly successful and before I knew it, I was up to 5th place during the first lap!
I kept my foot in it while the wheel was straight, and followed the advice to stay off the brake and throttle while turning the crazy RWD 911. I was closing in on my Twitter rival Kamil Kaluski from Hooniverse, when it happened.
In one final spectacular excuse, that's number six if you're counting, I got rammed off of the track. My investigation is still ongoing, but someone said "oh I saw that, it was the Corvette. Unfortunately, that means Wesley Wren from Autoweek may be to blame. Which is too bad, I liked him.
By the time I finished my allotted four laps, things weren't looking great when it was Pinnell's turn to take the wheel.
Mark went to work, trying to climb back into the race. He made it back to a big pack of cars, five in all, covering 5th through 10th. The race officials had sent out a massive set of rules prior to the race, think F1-level, with penalties for bumping, contact, blocking, etc. and he was masterful in following them. In hindsight, I was too, I kept from making contact throughout my four laps. It turns out that only minor time penalties were assigned along the way. That's a potential seventh excuse if I'm honest, I would have been way more aggressive if I had known they were going to be more lenient.
Anyway, we landed in 10th place. Not last, which was my goal all along…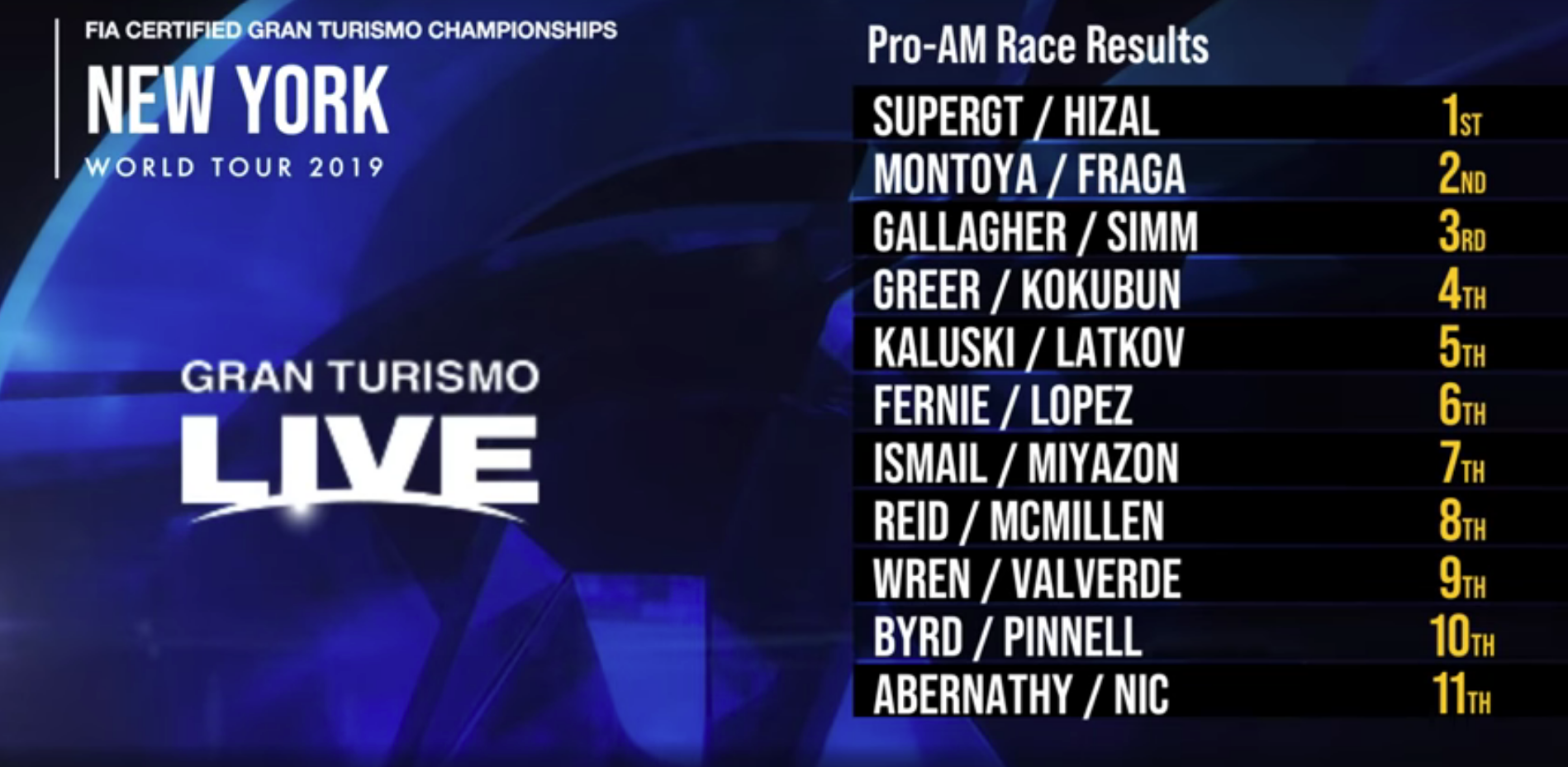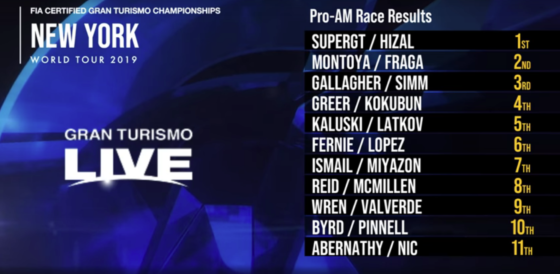 The folks who were expected to win, won. But so did the rest of us. This was one of the most memorable automotive experiences that I've ever had, and I wasn't even in a real car.
The night ended on an amazing cruise through New York City, which was just as epic as the racing.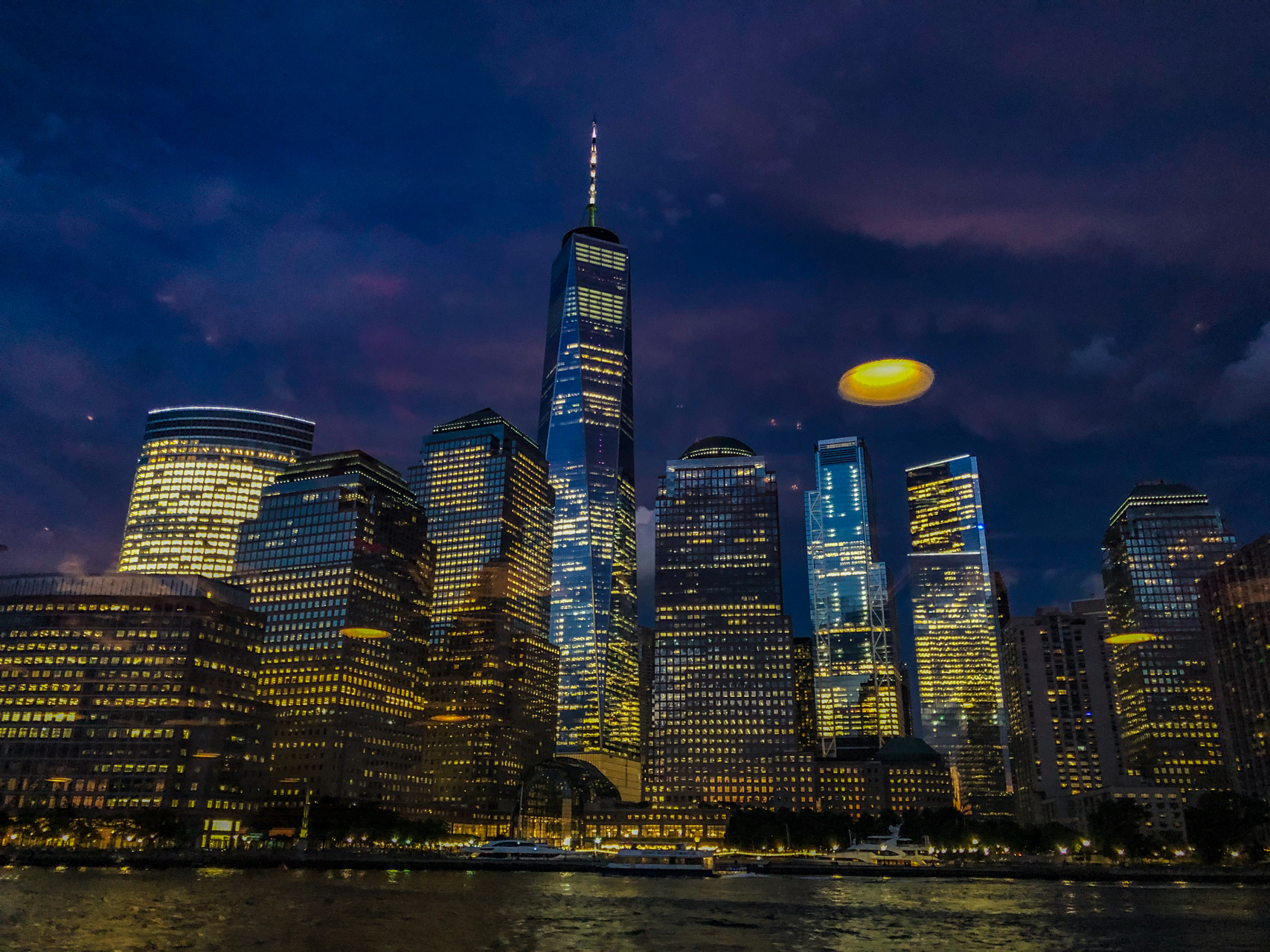 If you want to watch a live replay, here it is! Special thanks to Michelin for making this all happen!