Weekend Ticket from Fandango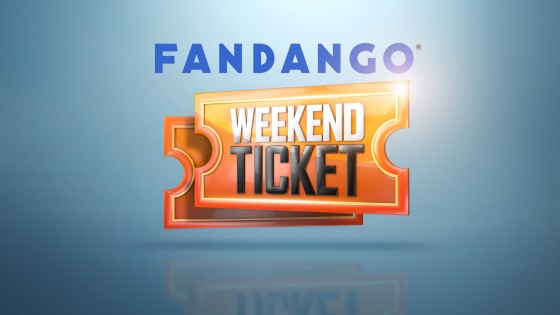 The good folks at Fandango have the inside scoop on what's new at the Box Office this weekend… and every weekend with their new video series, Weekend Ticket :
Whether it's finding the ultimate date movie or a film the whole family will enjoy, Dave Karger – Fandango's Chief Correspondent and one of the country's most highly-regarded movie experts – will help consumers find the perfect movie on "Weekend Ticket." The weekly series will offer movie reviews, celebrity guests, and movie fan buzz fueled by Fanticipation – a first-of-its-kind tool to measure moviegoer excitement based on Fandango's proprietary data collected from its online and mobile traffic, the social media engagement of its fans, and its advance ticket sales.
So what's new this weekend? Take a look at this week's episode (just 3:30!) :
To help spread the word about this fabulous new video series and help film fans find the perfect flick for a night at the movies with Fandango Weekend Ticket, they've provided us with a sweet prize pack for one of our readers :
$30 Fandango gift card
$100 Visa gift card
To enter, simply respond in the comments below (and click to post to Facebook) and let us know that you are entering to win the prize pack, and what new movie you're most looking forward to seeing. We'll select a winner at random and send your prize to you. Good Luck!