What Memorial Day Really Means
Growing up, the few things I really remember about Memorial Day are, unfortunately, likely the same few things everyone else remembers. That is to say, we got a free Monday off of school, and every year we stood in the unpredictable Michigan weather (either twenty degrees or eighty degrees, depending on which side of the block you were on) watching exactly the same parade we watched 365 days previous. That aside, we were never really inundated with the real meaning behind the holiday (as told on Wikipedia):
"Memorial Day is a United States federal holiday observed on the last Monday of May. Formerly known as Decoration Day, it commemorates U.S. men and women who died while in the military service. First enacted to honor Union soldiers of the American Civil War (it is celebrated near the day of reunification after the civil war), it was expanded after World War I to include American casualties of any war or military action."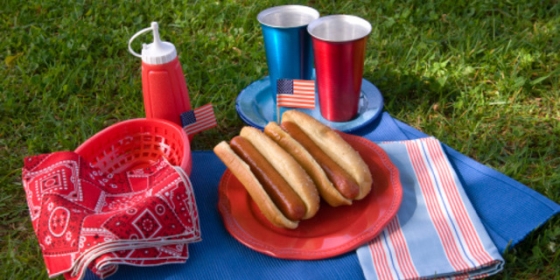 Basically because no one in my family has perished because of a war, our normal celebration consisted of hamburgers and hot dogs on the grill. Sure, a few including my grandfather were soldiers in wars (his case, WWII), but he never offered up any information on his own regarding his tenure of service unless you really axed it out of him with several beers.
No, sadly, Memorial day in many places has been reduced to Barbecue Day, Unofficially Day-1 of Summer Day, and One Less Day Of School For My Kids Day. None of these, strangely, carry nearly the same significance as its intended use. Don't get me wrong, Memorial Day is a very important holiday with deep, meaningful significance honoring those who have fallen -defending our very freedom- in battle, and we'd all be remiss without knowing a little more about it. So, without looking at the Wiki entry, sit back and try your hand at some rather interesting bits of Memorial Day Trivia! Oh, and the answers will appear at the bottom of the page.
Memorial Day Trivia Quiz
1) Where is the Official Birth-Place of Memorial Day?
2) When was the Alternative Name of 'Memorial Day' first used?
3) What is the Poppy Flowers significance to Memorial Day?
4) Why were the Southern States so against 'Decoration Day'?
5) Where and When was the First Memorial Day Observed?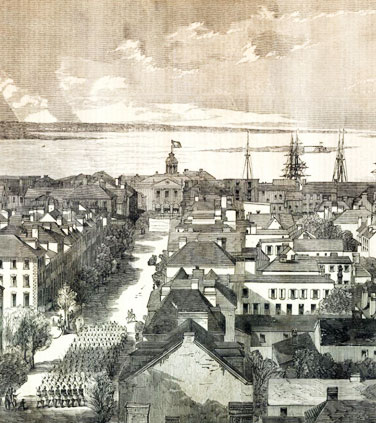 Memorial Day Trivia Answers
1) The official birthplace of Memorial Day is Waterloo, New York. The village was credited with being the place of origin because it observed the day on May 5, 1866, and each year thereafter.
2) The alternative name of "Memorial Day" was first used in 1882. It did not become more common until after World War II, and was not declared the official name by Federal law until 1967.
3) Members of the Veterans of Foreign Wars take donations for poppies in the days leading up to Memorial Day; the poppy's significance to Memorial Day is the result of the John McCrae poem "In Flanders Fields."
4) Many of the states of the U.S. South refused to celebrate Decoration Day, due to lingering hostility towards the Union Army and also because there were relatively few veterans of the Union Army who were buried in the South.
5) According to Professor David Blight of the Yale University History Department, the first memorial day was observed in 1865 by liberated slaves at the historic Washington Race Course (today the location of Hampton Park) in Charleston. The site was a former Confederate prison camp as well as a mass grave for Union soldiers who died in captivity.