The 'Willy Lomans' of Football
Chad Johnson went on First Take today practically begging for one more chance at an NFL season. Most anyone's last memory of Johnson anywhere near an NFL football field is of Johnson being cut by the Miami Dolphins after a domestic violence charge. Like many before him, he refuses to admit his time has come.
In this modern day and age more than ever, maybe a mandatory part of any athletes education should be a reading or a viewing of Arthur Miller's Death of a Salesman. At some point and time (if you passed through high school), you may have been required to read or study the play. However, for an athlete, there are lessons in that play which need to be learned, treasured, and carried through life. Athletes, more than anyone, need to learn how to identify with the sad character of Willy Loman.
Dave Singleman
In Death of a Salesman, there is a character who never speaks but hangs over the play. His name is David Singleman. When Singleman died, his impact on several communities was such that people came from miles around in order to pay respect to him. Singleman is in fact, the salesman who dies in Death of a Salesman.
Singleman's death and funeral is the moment that Willy Loman has aspired to his entire life. It is not a moment that Loman will receive at his own funeral. There is a reason why David's last name was Singleman. Singleman is rare in being accorded this type of honor. As a matter of fact (as the name Singleman implies), Singleman might be the only one. That does not stop Loman from thinking that he is special enough to receive such an honor.
Modern players will talk about how John Elway ended his career. Elway won two Super Bowls in a row and then quit. Elway went out on his own terms and he was undoubtedly a superstar. In the athletic world, John Elway is the story of David Singleman. Before Elway, there was Ted Williams ending his career on a home run. Far more often, athletes do not leave on their own terms celebrated in victory.
Ben Loman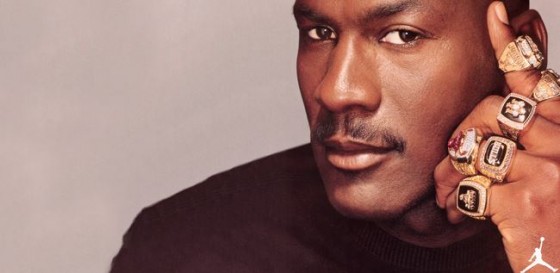 One of the ghosts who hovers over Willy Loman's life is his older brother Ben Loman. Ben became a diamond tycoon in the wilds of Africa. As 'Uncle' Ben was fond of saying "When I was 17, I walked into a jungle. When I was 21, I walked out and, by God, I was rich."
Ben Loman is exactly where many young athletes see themselves. They go through the jungle of college for four years. After that, they turn 21 and get a professional contract. By God, they are rich and will be rich for the rest of their lives. The truth of the matter is that many professional athletes go broke within about three years of the end of their professional careers. After that, the young athlete's last chance at real riches is gone.
They envision themselves as being successful like the Michael Jordans of the world with enough money to buy professional teams later in life. All too often though, their stories end up a lot more like Willy Loman's than anything like his brother Ben's.
Biff Loman
One of the parts of Death of a Salesman which touches directly on the world of sports is in the character of Biff Loman. Loman loses a chance to play college sports because of his grades in high school. Specifically, Biff cannot seem to finish anything. Willy believes that the high school math teacher completely screwed Biff's future. However, Biff had the opportunity to go back to high school and move on, but simply refused to go through the work.
This carried over into everything about Biff's post-sports life. Biff has an inflated view of his own worth as well as what he should be doing with his life. Even when faced with a potential windfall with his Dad's own passing, Biff is still in doubt about doing anything meaningful with his future.
Many former athletes are taught for so long to live in the moment and only concentrate on what is in front of them. They are told to take everything one day and one game at a time. The future is amorphous and too far away. The past is virtually meaningless. The only thing that matters to an athlete is the moment as well as the next contest. This is a conditioning of the brain necessary to keep focused on the task at hand. However, it is a rather limited way to go through life. This teaches athletes to have a limited vision of the future as well as a heightened importance on the moment at hand.
Biff is a prisoner of the moment. Ultimately, Biff is a prisoner of a past which he would probably call meaningless.
The Real 'Death of a Salesman'
Athletes should pay particular attention to the ending of Death of a Salesman, especially these days. Willy Loman falls into dementia which leads to Loman's concentration on the past and his eventual suicide in a car accident. In the end, Loman's funeral is not well attended. There are less than a half a dozen people there. It is definitely not the Death of a Salesman envisioned in the model of David Singleman.
For so many athletes, the end of their playing careers comes when no team will sign them. They get cut. No team will have them and they have literally given everything that they have and more to the game. Some overcome this, but many do not. The most recent and famous example would be Junior Seau. There are many more for whom being broke and suffering from dementia is a harsh reality of the post-playing career. He may not personally have brain damage, but this is the reality of which Chad Johnson is slowly becoming aware. Perhaps more than another shot in the NFL, Johnson really now needs a viewing of Arthur Miller's Death of a Salesman.