The Worst Movies By 2013 Oscar Winners
The Red Carpet is rolled up, the statues have been given out and the best and worst dressed lists have been compiled, closing the books on the 2013 Academy Awards. While the best movies and performances of 2012 were rewarded with little golden statues, it's important to remember that many of the winners weren't always so accomplished. We've gone back over the history of the award winners, and picked out some of their awful early work.
Best Director: Ang Lee
Worst Movie: Hulk
Ang Lee is known for making smart visually stunning movies that win awards. His Oscar this year for Life of Pi was his second win, following Brokeback Mountain in 2006. Hulk was neither smart or visually appealing, crammed with overwrought drama and ridiculous CGI effects that nearly destroyed the franchise. The Hulk was relaunched within a decade as part of The Avengers buildup, and Lee's 2003 version was basically erased from the canon.
Best Picture: Argo (Ben Affleck)
Worst Movie: Gigli
For the Best Picture we look at director Ben Affleck. His career so far has been primarily in front of the camera, where we found an unending list of horrible, horrible movies. While we picked Gigli, which might be one of the dumbest films ever made, we could have gone with Daredevil, Phantoms, Surviving Christmas, Reindeer Games or the big budget bust Pearl Harbor. Surveying that list, it becomes pretty clear that maybe Affleck should stick to directing.
Best Actor: Daniel Day-Lewis
Worst Movie: Nine
It's honestly difficult to pick a truly bad movie from Day-Lewis' resume, as he has spent the last two decades carefully picking roles based on their ability to win awards. The lone exception is 2009's Nine, the musical box office bomb. It was one of the few Daniel Day-Lewis movies not to win a single Oscar, and his performance fell well below his usual standard.
Best Actress: Jennifer Lawrence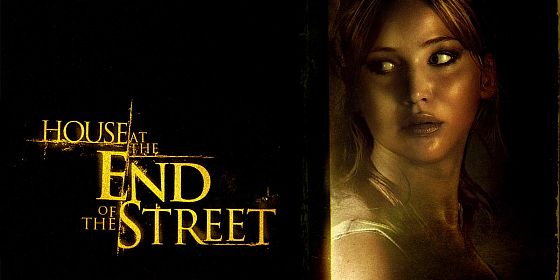 Worst Movie: House at the End of the Street
We assume that someone who started her career as a regular on The Bill Engvall Show would be more careful about picking roles going forward, but that didn't stop Lawrence from making the cheesy horror film House at the End of the Street. Even though House was filmed before she landed the lead in The Hunger Games and Silver Linings Playbook, it was awful enough that she still deserves scorn. It's jarring to see an actress that has now scored a pair of Oscar nominations acting as the busty blond star of a low-budget horror flick.
[*Editors' note: We are relieved that Quvenzhané Wallis didn't win, as Beast of the Southern Wild was her only role so far, which would have killed this post.]
Best Supporting Actor: Christoph Waltz
Worst Movie: The Three Musketeers
Waltz might be as successful an actor as Day-Lewis, earning two Academy Awards in his six American films, but that didn't keep him from appearing in the egregious 2011 re-imagining of The Three Musketeers. Starring as the bad guy as he often does, Waltz played an easily foiled Cardinal Richelieu, who has big ambitions but fails to deliver any menace. You know a movie is bad when it's set in 17th century France and involves a rolling air battle between flying boats.
Best Supporting Actress: Anne Hathaway
Worst Movie: Havoc
Like with Affleck, there are a lot of truly awful movies in Hathaway's past. Even if you ignore the animated films and kiddie flicks, you can still choose from Valentines Day, Get Smart, and the miserable Bride Wars. We've ignored all the easy comedy selections and instead focused on Hathaway's dramatic turn in Havoc. This was supposed to be her "adult" role after making her name as a kid-friendly star in The Princess Diaries, but instead she came off as being outrageous just for attention. The whole movie made no sense other than as a vehicle for Hathaway and Bijou Phillips to act edgy. One positive though: she does go topless in a pair of scenes.