WTF? Moments at a Chinese DVD Market
One of the things I really like about my life in China is how inexpensive DVDs are here. What I once spent around twenty US dollars on at Best Buy, I know spend 5 rmb on at the local DVD market, just a ten minute walk away from my home. For those of you who don't know, 5 rmb is roughly 75 American cents.
The thing is though, I have no idea who is packaging these DVDs. There has been more than a good share of WTF??? moments while examining the packaging of these popular English language movies. I present to you here, just a few…
Iron Man 2

Okay here's the deal. I started to watch this with my Chinese girlfriend, and we were able to get the Chinese subtitles on so she could enjoy it, but I couldn't figure out how to get it off the German language dub of the voices and back to English so I could enjoy it, so I just spent that two hours watching her watch the movie, which was cool. But I don't know what happens in this movie. Somebody please tell me if this description from the back of the packaging even comes close to accurate:
Kick Ass
I'm only guessing here, but I think we are supposed to read both plot summaries and choose which one is the least boring?
Machete

He barely survives the sniper's bullet, and is soon out for revenge on his former employers, with the reluctant… The reluctant what? The reluctant what!?!?! Dude, don't leave me hanging like that!

The Ring
Say man, you wouldn't happen to know who was in the original, Japanese version of The Ring, would you?
Gosh, no. I sure don't. Why don't you read what it says on the back of the DVD box?
Good idea…
Lost Season 6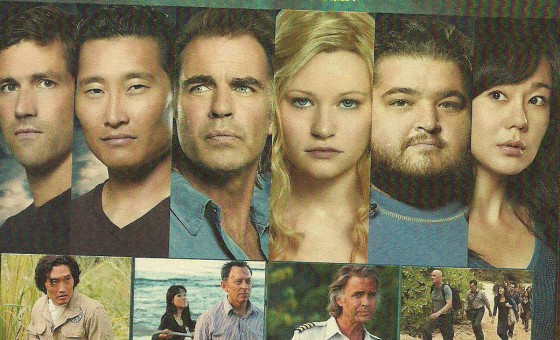 Never mind the dullest description of LOST ever written (it was only a "somewhat" mysterious sequence of events that brought them to the island. Come on, what was the big deal?) but do you think the critics at The San Francisco Chronicle really got what the show was all about?
Saw II
Smell the breeze extremely frightened of homicidal game, bitches!
Marmaduke
If I've said it once, I've said it a thousand times. Just because Owen Wilson is the voice of an animal in a movie, it doesn't mean the movie is a sequel to Drillbit Taylor. I'm getting a little tired of repeating myself.
Mirrors 2
With a writeup like this, it's a wonder this movie hasn't sold a billion copies!