Zdeno Chara Has a Laugh at Flying Mike Fisher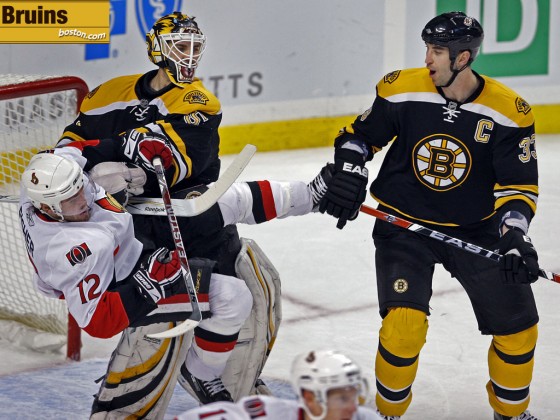 I'm not quite sure when this picture was taken, the Ottawa Senators haven't played in Boston since January I believe. Regardless, it's a pretty funny snapshot. Mike Fisher appears to have taken quite a blow from Manny Fernandez here and Zdeno Chara is rather impressed. Chara appears to have some sense of humor, which might help explain his nude posing for ESPN a while back.
Finding a video clip of this was next to impossible, any search for Mike Fisher just leads to tabloid stories of "country bitch" Carrie Underwood.