Top Ten Prettiest Women in South Korea
In this edition of our hot women countdown, we would like to introduce you ten very attractive women in the Far East, all the way in South Korea. For those of you who are not familiar, the Korean entertainment industry is very prosperous in East Asia and offers a great deal of influence across most Asian countries. The vocabulary "Hallyu", meaning Korean Wave, is created to describe this phenomenon.
Many famous pop singers in South Korea are also great dancers in general. And if you appreciate foreign films, then you've probably heard of at least a couple of great Korean flicks such as Oldboy and Tae Guk Gi (The Brotherhood of War). But the most profitable sector of the business comes from their success in TV dramas, where strong fan base can be found in all East Asian countries. Because of its popularity, many singers are not afraid to cross the line and take on acting in dramas. Unlike Hollywood, a celebrity in East Asia who has an acting, modeling, and singing career simultaneously is quite common and usually acceptable.
These ten beautiful and talented actresses, singers, and models have stolen the hearts of many Asian males. Some of these girls may look like jailbait to you, but we guarantee they are way over their legal age. Click through on each girl for a profile and gallery.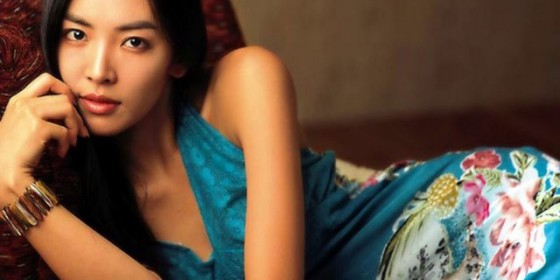 10. Kim So-Yeon (김소연, 金素妍)
9. Eugene Kim (김유진, 金楢真)
8. Han Ga-In (한가인, 韩佳人)
7. Jeon Ji-Hyun (전지현, 全智賢)
6. Lee Da-Hae (이다해, 李多海)
5. Son Ye-Jin (손예진, 孫藝珍)
4. Kim Hee-Sun (김희선, 金喜善)
3. Kim Tae-Hee (김태희, 金泰希)
2. Lee Hyo-Ri (이효리, 李孝利)
1. Song Hye-Kyo (송혜교, 宋慧喬)
Honorable mentions in no particular order:
Ha Ji-Won, Go Ah-Ra, Park Han-Byul, Song Tae-Young, Lee Young-Ae, Choi Ji-Woo, Jung Ryeo-Won, Chae Rim, Chu Ja-Hyun, Jang Seo-Hee, Park Sol-Mi, Han Chae-Young, Kim Ha-Neul, Sung Yu-Ri, Kim Ah-Jung