The 50 Greatest Sports Movies
A bunch of losers that nobody else wanted end up working together to turn the Cleveland Indians into a winning baseball team, the hard way. A small town in Indiana hires a new head coach and the town turns on him before realizing that he is the best thing to happen to that high school in many years. The smallest guy on the football field earns the respect of his teammates and gets to start for Notre Dame. A 12-year veteran minor league catcher finds himself having to make a choice between his future and being happy. An underdog boxer becomes a legend. A sports agent discovers his true meaning in life.
All of these are plots from sports movies that have stood the test of time. They have all given us hope in an otherwise dark world. These stories tell us a tale about an underdog triumphing over adversity and the many roadblocks one might face if in that same position. It is the inspiration and joy we get watching these films that make us beg for more. That is something that sports movies will always have over all other films. It is the reason we keep going back to see them.
In honor of the many amazing sports films that we have all seen in the past 50 years, we decided to build a list that took into consideration every single sports movie ranking we could find. Our rankings are not solely based on just our opinions, it is mostly from all of you, the readers, and the many other editors and sports writers that have ranked these movies before.
50) Invictus – 2009
Sport: Rugby
Budget: $60 Million
Box Office: $122.2 Million
Directed By: Clint Eastwood
Starring: Morgan Freeman, Matt Damon
49) We Are Marshall – 2006
Sport: Football
Budget: $65 Million
Box Office: $43.5 Million
Directed By: McG
Starring: Matthew McConaughey, Ian McShane, Matthew Fox, Kate Mara, January Jones, Anthony Mackie
48) Invincible – 2006
Sport: Football
Budget: $30 Million
Box Office: $58.5 Million
Directed By: Ericson Core
Starring: Mark Wahlberg, Greg Kinnear, Elizabeth Banks
47) Seabiscuit – 2003
Sport: Horse Racing
Budget: $87 Million
Box Office: $148.3 Million
Directed By: Gary Ross
Starring: Tobey Maguire, Jeff Bridges, Chris Cooper, Elizabeth Banks
46) Blue Chips – 1994
Sport: Basketball
Budget: $35 Million
Box Office: $23 Million
Directed By: William Friedkin
Starring: Nick Nolte, Mary McDonnell, Ed O'Neill, J.T. Walsh, Shaq
45) The Hurricane – 1999
Sport: Boxing
Budget: $50 Million
Box Office: $74 Million
Directed By: Norman Jewison
Starring: Denzel Washington, John Hannah, Deborah Kara Unger
44) Space Jam – 1996
Sport: Basketball
Budget: $80 Million
Box Office: $230.4 Million
Directed By: Joe Pytka
Starring: Michael Jordan, Bill Murray, Wayne Knight, Larry Bird, Danny DeVito
43) Creed – 2015
Sport: Boxing
Budget: $35 Million
Box Office: $173.6 Million
Directed By: Ryan Coogler
Starring: Michael B. Jordan, Sylvester Stallone, Tessa Thompson, Phylicia Rashad
42) North Dallas Forty – 1979
Sport: Football
Box Office: $26.1 Million
Directed By: Ted Kotcheff
Starring: Nick Nolte, Mac Davis, Charles Durning, Dayle Haddon
41) Breaking Away – 1979
Sport: Cycling
Budget: $2.3 Million
Box Office: $20 Million
Directed By: Peter Yates
Starring: Dennis Quaid, Dennis Christopher, Daniel Stern
40) Any Given Sunday – 1999
Sport: Football
Budget: $55 Million
Box Office: $100.2 Million
Directed By: Oliver Stone
Starring: Al Pacino, Cameron Diaz, Dennis Quaid, James Woods, Jamie Foxx, LL Cool J
39) Warrior – 2011
Sport: Boxing
Budget: $25 Million
Box Office: $23.1 Million
Directed By: Gavin O'Connor
Starring: Tom Hardy, Joel Edgerton, Nick Nolte, Jennifer Morrison
38) 42 – 2013
Sport: Baseball
Budget: $40 Million
Box Office: $97.5 Million
Directed By: Brian Helgeland
Starring: Chadwick Boseman, Harrison Ford, Alan Tudyk, Nicole Beharie
37) Friday Night Lights – 2004
Sport: Football
Budget: $30 Million
Box Office: $62 Million
Directed By: Peter Berg
Starring: Billy Bob Thornton, Derek Luke, Jay Hernandez, Lucas Black, Tim McGraw
36) The Sandlot – 1993
Sport: Baseball
Budget: $7 Million
Box Office: $33.8 Million
Directed By: David Mickey Evans
Starring: Tom Guiry, Mike Vitar, Karen Allen, Denis Leary, James Earl Jones
35) He Got Game – 1998
Sport: Basketball
Budget: $25 Million
Box Office: $22.4 Million
Directed By: Spike Lee
Starring: Denzel Washington, Ray Allen, Milla Jovovich
34) Cinderella Man – 2005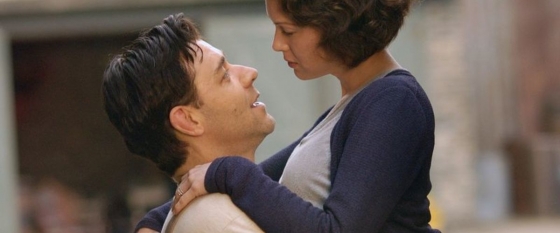 Sport: Boxing
Budget: $88 Million
Box Office: $108.5 Million
Directed By: Ron Howard
Starring: Russell Crowe, Renee Zellweger, Paul Giamatti
33) Brian's Song – 1971
Sport: Football
Directed By: Buzz Kulik
Starring: James Caan, Billy Dee Williams
32) Ali – 2001
Sport: Boxing
Budget: $107 Million
Box Office: $87.7 Million
Directed By: Michael Mann
Starring: Will Smith, Jamie Foxx, Jon Voight, Mario Van Peebles
31) The Fighter – 2010
Sport: Boxing
Budget: $25 Million
Box Office: $129.2 Million
Directed By: David O. Russell
Starring: Mark Wahlberg, Christian Bale, Amy Adams, Melissa Leo
30) The Longest Yard – 1974
Sport: Football
Budget: $2.9 Million
Box Office: $43 Million
Directed By: Robert Aldrich
Starring: Burt Reynolds, Eddie Albert, Ed Lauter
29) The Blind Side – 2009
Sport: Football
Budget: $29 Million
Box Office: $309.2 Million
Directed By: John Lee Hancock
Starring: Sandra Bullock, Quinton Aaron, Tim McGraw, Lily Collins
28) The Karate Kid – 1984
Sport: Karate
Budget: $8 Million
Box Office: $90.8 Million
Directed By: John G. Avildsen
Starring: Ralph Macchio, Pat Morita, Elisabeth Shue
27) Eight Men Out – 1988
Sport: Baseball
Budget: $6.1 Million
Box Office: $5.7 Million
Directed By: John Sayles
Starring: John Cusack, Clifton James, Christopher Lloyd, Charlie Sheen
26) Million Dollar Baby – 2004
Sport: Boxing
Budget: $30 Million
Box Office: $216.8 Million
Directed By: Clint Eastwood
Starring: Hilary Swank, Clint Eastwood, Morgan Freeman
25) The Bad News Bears – 1976
Sport: Baseball
Budget: $9 Million
Box Office: $42.3 Million
Directed By: Michael Ritchie
Starring: Walter Matthau, Tatum O'Neal, Chris Barnes, Vic Morrow
24) When We Were Kings – 1996
Sport: Boxing
Box Office: $2.8 Million
Directed By: Leon Gast
Starring: Muhammad Ali, George Foreman
23) Bend It Like Beckham – 2002
Sport: Soccer
Budget: $6 Million
Box Office: $76.6 Million
Directed By: Gurinder Chadha
Starring: Parminder Nagra, Keira Knightley, Jonathan Rhys Meyers
22) Tin Cup – 1996
Sport: Golf
Budget: $45 Million
Box Office: $75.9 Million
Directed By: Ron Shelton
Starring: Kevin Costner, Rene Russo, Cheech Marin, Don Johnson
21) Rudy – 1993
Sport: Football
Budget: $12 Million
Box Office: $22.8 Million
Directed By: David Anspaugh
Starring: Sean Astin, Ned Beatty, Charles S. Dutton, Lilli Taylor
20) Miracle – 2004
Sport: Ice Hockey
Budget: $28 Million
Box Office: $64.4 Million
Directed By: Gavin O'Connor
Starring: Kurt Russell, Patricia Clarkson, Noah Emmerich
19) White Men Can't Jump – 1992
Sport: Basketball
Box Office: $90.8 Million
Directed By: Ron Shelton
Starring: Wesley Snipes, Woody Harrelson, Rosie Perez
18) The Wrestler – 2008
Sport: Professional Wrestling
Budget: $6 Million
Box Office: $44.7 Million
Directed By: Darren Aronofsky
Starring: Mickey Rourke, Marisa Tomei, Evan Rachel Wood
17) Remember the Titans – 2000
Sport: Football
Budget: $30 Million
Box Office: $136.7 Million
Directed By: Boaz Yakin
Starring: Denzel Washington, Will Patton, Ryan Hurst, Wood Harris, Donald Faison
16) Chariots of Fire – 1981
Sport: Athletics
Budget: $5.5 Million
Box Office: $59 Million
Directed By: Hugh Hudson
Starring: Ben Cross, Ian Charleson, Nigel Havers, Cheryl Campbell
15) A League of Their Own – 1992
Sport: Baseball
Budget: $40 Million
Box Office: $132.4 Million
Directed By: Penny Marshall
Starring: Tom Hanks, Geena Davis, Lori Petty, Jon Lovitz, Madonna, Rosie O'Donnell
14) Jerry Maguire – 1996
Sport: Football
Budget: $50 Million
Box Office: $273.6 Million
Directed By: Cameron Crowe
Starring: Tom Cruise, Cuba Gooding Jr., Renee Zellweger, Kelly Preston, Jay Mohr
13) The Pride of The Yankees – 1942
Sport: Baseball
Box Office: $2.5 Million
Directed By: Sam Wood
Starring: Gary Cooper, Teresa Wright, Walter Brennan, Babe Ruth
12) The Natural – 1984
Sport: Baseball
Budget: $28 Million
Box Office: $48 Million
Directed By: Barry Levinson
Starring: Robert Redford, Robert Duvall, Glenn Close, Kim Basinger
11) Hoop Dreams – 1994
Sport: Basketball Documentary
Budget: $700,000
Box Office: $11.8 Million
Directed By: Steve James
Starring: William Gates, Arthur Agee
10) The Hustler – 1961
Sport: Billiards
Budget: $2.1 Million
Box Office: $7.6 Million
Directed By: Robert Rossen
Starring: Paul Newman, Jackie Gleason, Piper Laurie
9) Major League – 1989
Sport: Baseball
Budget: $11 Million
Box Office: $49.8 Million
Directed By: David S. Ward
Starring: Tom Berenger, Charlie Sheen, Wesley Snipes, Corbin Bernsen, Rene Russo
8) Slap Shot – 1977
Sport: Ice Hockey
Box Office: $28 Million
Directed By: George Roy Hill
Starring: Paul Newman, Strother Martin, Michael Ontkean
7) Caddyshack – 1980
Sport: Golf
Budget: $6 Million
Box Office: $39.8 Million
Directed By: Harold Ramis
Starring: Chevy Chase, Bill Murray, Rodney Dangerfield, Ted Knight
6) Field of Dreams – 1989
Sport: Baseball
Budget: $15 Million
Box Office: $84.4 Million
Directed By: Phil Alden Robinson
Starring: Kevin Costner, James Earl Jones, Amy Madigan, Ray Liotta, Burt Lancaster
5) Moneyball – 2011
Sport: Baseball
Budget: $50 Million
Box Office: $110.2 Million
Directed By: Bennett Miller
Starring: Brad Pitt, Jonah Hill, Phillip Seymour Hoffman
4) Rocky – 1976
Sport: Boxing
Budget: $1.1 Million
Box Office: $225 Million
Directed By: John Avildsen
Starring: Sylvester Stallone, Talia Shire, Burgess Meredith
3) Hoosiers – 1986
Sport: Basketball
Budget: $6 Million
Box Office: $28.6 Million
Directed By: David Anspaugh
Starring: Gene Hackman, Barbara Hershey, Dennis Hopper
2) Bull Durham – 1988
Sport: Baseball
Budget: $7.5 Million
Box Office: $58 Million
Directed By: Ron Shelton
Starring: Kevin Costner, Susan Sarandon, Tim Robbins
1) Raging Bull – 1980
Sport: Boxing
Budget: $18 Million
Box Office: $23.4 Million
Directed By: Martin Scorsese
Starring: Robert DeNiro, Joe Pesci, Cathy Moriarty