Who's The Best Movie Sidekick?
The sidekick in film is the character who is latched onto the main character and will bend over backward to do anything the hero needs. The sidekick is the loyal servant, the one in the motorcycle's sidecar who isn't embarrassed to be there. While many have graced the big screen, we can only have one favorite, and will put it to a vote. Here are the finalists. Did we miss any? Name them in the comments and call us retards for forgetting them.
VOTE FOR YOUR FAVORITE AT THE BOTTOM.

Though Azamat fights (naked) with Borat and abandons him, he redeems himself in the end and gets Borat what he wants: Pamela Anderson.

It's John Candy in a Mel Brooks movie!
Forget Jenny – she did nothing but hurt Forrest. This shrimp-lover pulls through, plants an idea in Forrest's head and makes him a millionaire. Bubba is the real hero of Forrest Gump.
4
Cal
Talladega Nights: The Ballad of Ricky Bobby
This man stays loyal to Ricky Bobby even after stealing his wife and taking his home.
5
Cameron
Ferris Bueller's Day Off
A guy like Ferris Bueller needs a guy like Cameron, who just so happens to be sick on the same day that Bueller takes a day off. Oh yeah, "Ed, this is George Peterson."
6
Chewbacca
Star Wars Episode IV-VI
One of the most loyal sidekicks ever, Chewbacca is trusted by Han Solo, a man who trusts very few.

If it weren't for the voice of Eddie Murphy, this character would be left off the list like all Disney sidekicks.
8
Eye-gor
Young Frankenstein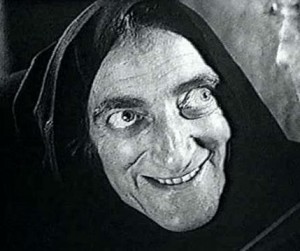 It's Marty Feldman in a Mel Brooks movie!

As an actor, Dana Carvey wants to be front and center, but instead takes a demotion while working with Mike Myers' Wayne Campbell. Myers has two sidekicks on this list, including Shrek.
10
Luca Brasi
The Godfather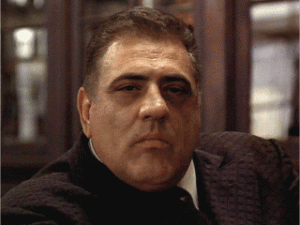 He doesn't get much screen time but he's a legend and the loyal sidekick to Don Vito Corleone. Read Gunaxin's Tribute to Luca Brasi.
11
Pedro
Napoleon Dynamite
This time, the sidekick gets to be president!

Sam isn't the most memorable character but he pulls through for Frodo and ultimately saves Middle Earth.
13
Short Round
Indiana Jones and the Temple of Doom
My No. 1 pick, Short Round is the classic sidekick – an Asian pickpocket. Also read Gunaxin's Tribute to Short Round.
When Sloth meets Chunk, it's not clear who's the master and who's the sidekick, but toward the end, Sloth abandons his family (as if that was really an ordeal for him) and joins up with Chunk and the Goonies. Don't forget to read Gunaxin's Tribute to Sloth, and Tribute to Chunk.
15
Walter
The Big Lebowski
Walter isn't your ordinary sidekick because he pretty much does what he wants and doesn't really let The Dude lead the way. But after The Dude's ordeal, Walter steps in like any good buddy would. And Walter has his own sidekick – Donnie.
Note: Some people, like Doc Brown from Back to the Future or Mr. Miyagi from The Karate Kid, were purposely left out because they aren't really sidekicks, but teachers who weren't latched onto the main character in typical sidekick fashion. Also, side characters such as R2-D2 and C-3PO, and those two buffoons from Pirates of the Caribbean, were left off because they are comedic duos, who feed off each other instead of the main character.
For a similar list, check out Gunaxin's Film's Greatest Slacker Duos.
One last thing… Robin sucks.
[poll id="57″]